Great Gorge Playboy Club, 1978-80
Name: Bunny Shirlane
Email: charlie20@verizon.net
Date: 10th December 2003
Time: 19:10

Message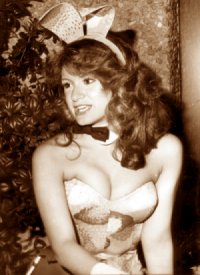 Bunny Shirlane
Hi,
I am looking for Great Gorge employees from 1978-80.
I would love to hear from, Paulie Catanzaro, Diane Harlow's roommate, Bart, Kenny and Ray Barnes, Tommy Brancato, and especially Jimmy Hession and Terre Woodards, my roommate. I lost touch with her and Eddie some years ago. Think of Terre often.
Hope everyone else is healthy and happy.
Bunny Shirlane, charlie20@verizon.net