Yves Saint Laurent robes
Name: Bunny Sharon Gwin
Email: EXPLAYBOYBUNNY@aol.com
Date: 8th November 2003
Time: 06:46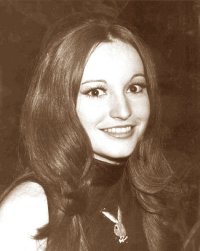 Bunny Sharon
Message
Does anyone have any pictures or information on the Yves Saint Laurent robes that he designed exclusively for the Bunnies at the two Playboy Mansions?
These were the old psychedelic robes, I need any information or pictures that you can dig up on them. Email: EXPLAYBOYBUNNY@aol.com.
Thanks, Sharon Gwin
Read Bunny Sharon's Biography.
View Bunny Sharon's photo album.