BONNIE BRIGHT - Where are you??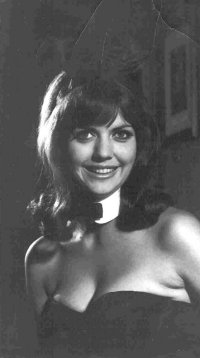 Bunny Michele
Name: Bunny Michele
Email: BunnyMichele@aol.com
Date: 26th August 2003
Time: 11:43

Message
Looking for BONNIE BRIGHT, former bartender at the LA/Hollywood Club - married a Bunny "Linda". People miss you and hope you'll be at the Reunion.
If anyone knows where Bonnie or Linda are these days, please email me. Thanks.
View the Reunion 2004 Vegas page.
Bunny Michele, Reunion 2004 Vegas
E-mail:
BunnyMichele@aol.com
Tel:
(909) 693-0165
Fax:
(909) 693-4056