Reunion 2004 - Stardust
Name: Michele Marten Dawn
Email: BunnyMichele@aol.com
Date: 30th July 2003
Time: 11:49

Message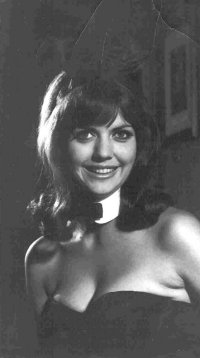 Bunny Michele
I went to Stardust this last weekend for a professional conference. It's exceptionally well laid out, well catered, and the West Tower where we'll be lodged is relatively new...very comfortable.
One of the restaurants we visited was "Tony Roma's" where the food and drink topped other fare we had elsewhere. Other restaurants, casinos or hotels can be reached via cab, bus, or trolley ($1.65 exact change required for trolley, but it's air-conditioned and is an excellent way to travel the "strip").
We took the trolley from the Stardust to the Luxor (fantastic hotel/casino) to see "The Blue Man Group". We thoroughly enjoyed our stay. Prices are well worth what they're asking. It will be perfect for our reunion. By the way, the only way to reserve a room now is to use our reunion code. The hotel is completely sold out according to my American Express travel department; the hotel confirmed this.
I was also told by the hotel that we are getting our rooms for Sunday and Monday at about half what they would normally go for. Bookings for Sunday and Monday are at a discounted combined price of $141.70. Anyone arriving on Saturday will have to pay an additional $175.00 if they are part of the Bunny Reunion. This is the standard rate, the same price the rooms would be available for to the public. See you next April... only NINE months away!!
View the Reunion 2004 Vegas page.
Bunny Michele, Reunion 2004 Vegas
E-mail:
BunnyMichele@aol.com
Tel:
(909) 693-0165
Fax:
(909) 693-4056