Cincinnati Bunnies Diane and Jayne where are you?
Name: Judy Sharp-Bunny Mother
Email: judyevelyn2002@yahoo.com
Date: 18th June 2003
Time: 21:58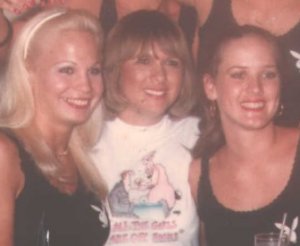 Bunny Mother Judy
Message
Hey you two crazy ladies! I have lost track of you and Gina and more also; trying to find Peter Galang... Lost track of him in Palm Springs... Got any ideas?? You better be at the Reunion 2004... Vegas is great...
Bunny Judy (San Francisco & Miami) and Bunny Mother (Cincinnati & Miami).
View Bunny Judy's photo album.