Cincinnati and Miami Bunnies
Name: Bunny Mother Judy Sharp
Email: judyevelyn2002@yahoo.com
Date: 13th June 2003
Time: 23:25

Message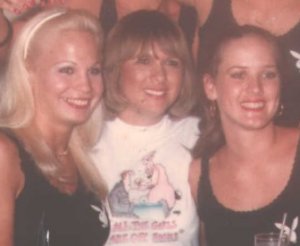 Bunny Mother Judy
Want to say hello to any of my Bunnies from Cincinnati from 1979-83 and Miami's two clubs from 1983-86... Also anyone who was a Bunny in San Francisco in 1966-70.
Love to hear from all my Bunnies and all employees who I worked with.
Bunny Judy (San Francisco & Miami) and Bunny Mother (Cincinnati & Miami).
View Bunny Judy's photo album.