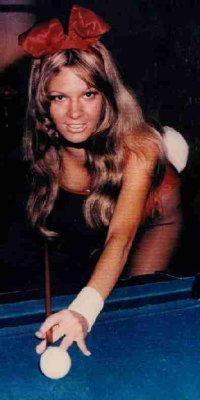 Bumper Pool Bunny Tamara
Tamara Davis
Name: Tamara Davis
Email: tamaradavis@tamaradavis.com
Date: 4th February 2001
Time: 20:08

Message
Tamara Davis is an ex Playboy Bunny.
She worked in various locations, such as Lake Geneva, Kansas City, Phoenix... during the late 60's and early 70's. She would love to hear from any of her ex "buddies"!
There is a photo of her in her Bunny outfit from "back in the day" in the Visitor Gallery of her new website: www.tamaradavis.com.
Tamara has also appeared in a few Playboy publications, as you'll see at www.tamaradavis.com.